WE MANAGE TO BE EXCELLENT
At Capstone, we focus on the needs of our residents, clients, partners and neighbors in the cities we manage. We're committed to simplifying their lives and creating welcoming communities.
We strive to deliver a consistent level of service across our portfolio while personalizing each market's offerings based on its unique personality.
Are We the Right Fit for You?
Get in touch to talk about the many ways our property management team can create extraordinary experiences for you and your residents.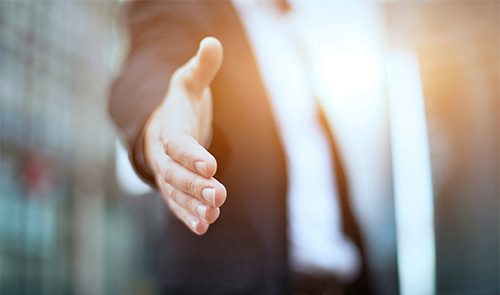 Capstone Real Estate Services, Inc. is a full-service, third-party property management firm. Founded in 1969, Capstone is one of the largest third-party management firms in the nation, with a portfolio extending to nearly 80 cities.
Capstone Real Estate Services has sought to enhance our clients' investments by creating quality living and working environments. We have built our reputation around hands-on property management and we remain committed to providing the highest standards of service and integrity to our clients.
As a third-party property manager, Capstone has two sets of customers, our clients and our residents. When our residents are satisfied with and proud of their apartment home, we are able to maximize rental income and thereby meet or exceed our clients' goals. Our highly professional and dedicated associates enable Capstone to service both sets of customers.
Also contributing to our success is the fact that Capstone does not own, buy, or sell investment real estate. Our only business is property management. This allows us to operate with zero conflicts of interest for our clients or other real estate professionals. This distinguishes us from other firms and enables us to provide the personalized service each property deserves, without the distraction that ownership can cause.
Consistent success and growth belong to teams—not players. Each member of the Capstone team is highly skilled and trained to help achieve overall success for you and your properties. We believe that our people make the difference. We believe in finding great people, with great passion, and setting them up to create spectacular customer experiences. Our goal is to exceed customers' expectations.
Grant Berkey, CPM®
 Chief Executive Officer
Marc Berkey
Vice President
Kelly Blaskowsky, CPM®
President
Mike Gettman
Chief Financial Officer
Matthew C. Lutz
Executive Vice President
Todd Berkey
Communications Coordinator
Melissa Fasci
Vice President of Operations
Bonnie Howard
Director of Affordable Housing Compliance
Stefanie Kisamore
Accounting Controller of Systems
Kim Kovach
Director of Training
William Lovelace
Manager of Cash Management
Crystal McFadden
Vice President of Accounting
Jeff Mitchell, SPHR, SHRM-CP
Senior Human Resources Manager
Bianca Nunez
Regional Vice President
Renetta Quintana
Regional Vice President
Rhonda Reliford
Regional Vice President
Kelly Scott Robinson
Vice President of Operations
Cathy Sanchez
Regional Vice President